Welcome to Twin Top Dairy, Chippewa Falls, WI
Thank you for visiting our website. We are located in Tilden, WI, just north of Eau Claire. We started in dairy goats in 2014 when Victor and Eric started a commercial herd. In the fall of 2016, Victor met Rose and they were married in the spring of 2018. Rose had grown up with a purebred herd in Northern MN and she wanted to continue with her dream of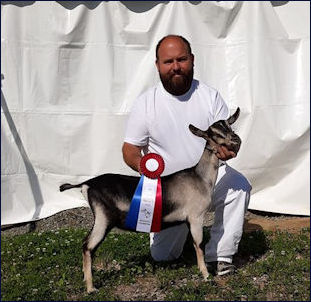 owning a purebred herd with Victor.
To further that dream, they remodeled one of the farm's existing barns into a second milking facility and moved the registered goats into that barn in the spring of 2019. Since then we have added numerous other purebred animals from many well known herds across the nation, as you can see from our pedigrees.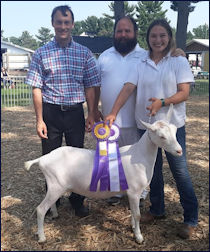 We milk around 150 head and have only included photos from some of our favorite does. If there is something specific you are looking for, please feel free to contact us and we will provide photos. Our goal is to produce beautiful breeding stock that will perform not only in the show ring but in the milk barn as well.
Thank you for visiting our website!
Twin Top Dairy
Victor & Rose Goettl and Family
Eric Goettl
7528 85th Ave.
Chippewa Falls, WI 54729
(Victor) 715-829-9060
(Rose) 763-516-8323
(Eric-Commercial herd) 715-829-2544
Twintopdairy@gmail.com